Welcome to Harvey Milk Civil Rights Academy!  You're about to join a great little school in San Francisco's Castro neighborhood. The information on this page will help you ease into the new school year this Fall.


Sign Up for School Communication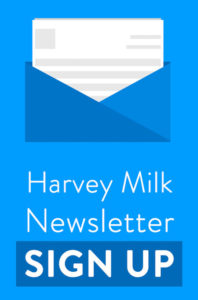 Join Us at Upcoming Events
Kindergarten Playdates: April 2, June 10, July 15, August 5

Harvey Milk and Cookies event: April 8 from 2-4 p.m. Meet our kindergarten teachers and tour a kindergarten classroom. Bring the whole family!

Kindergarten Orientation: TBA

First Day of School: August 16, 2023

Principal's Chat: Immediately following morning circle on the first day of school

Back-to-School Night: Beginning of September
Sign Up for the Before School Program and After School Program.  Please sign up ASAP so that YMCA can staff appropriately for the fall semester!
Get a Jump Start on Supporting Harvey Milk
Other Useful Resources
Be sure to check out the rest of our website, then email welcome@harveymilkpfc.org with any questions.  We look forward to meeting you!