Being involved in education is the number one thing parents and caregivers can do to improve student performance.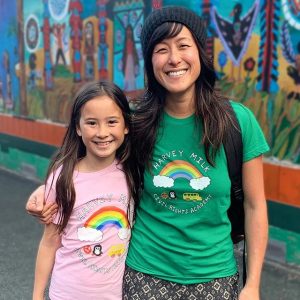 It sends a powerful message to our children that their education is important and we are there to support them. Whether you spend one hour a week or one day a week, your efforts will be greatly appreciated and noticed by your child and others.
Ways to Get Involved
**Do you have a special skill, strength, or talent that would be helpful to our school community?  We welcome your contributions in any area, and not just at school events!  Let us know about your special skills or interests through this Google form.
What is a Room Parent? 
A room parent is a bridge between the teacher and other parents. While the specifics of the position vary by classroom, a room parent provides communications between the teacher, other parents, the Parent Faculty Club and occasionally the school administration.  Room parents play a crucial role in effective school communications and building community.
Each classroom needs and benefits most from having 1-2 Room Parents. If you would like to be a Room Parent, please contact your classroom teacher or email roomparents@harveymilk.com .
Read our: Room Parents Committee Flyer
Read more in this article: Room Parent 101