Each Fall the PFC gives free school t-shirts to all incoming Kindergarteners. If you would like more ways to show your school spirit, read on!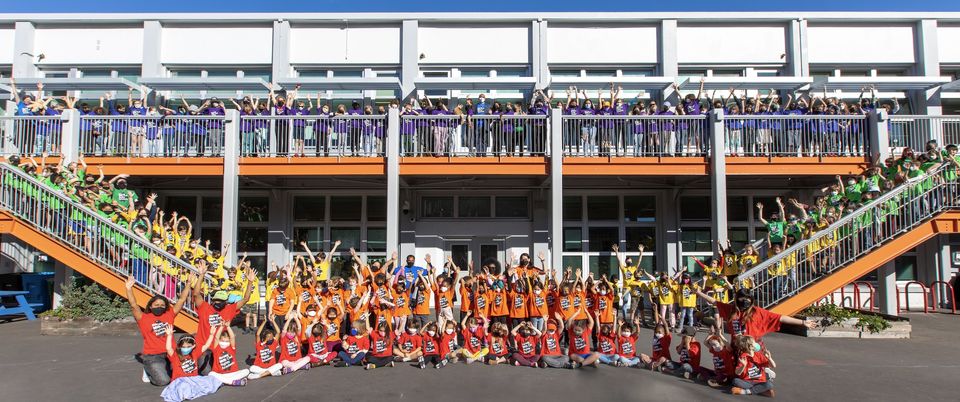 Zazzle
Visit the HMCRA store on Zazzle.com to order t-shirts and mugs. Zazzle is almost always having a sale, so look out for discount codes!
We're using Zazzle, which we know is not ideal, and we are working on other options. Here's why we're using it for now:
We heard a lot of feedback from parents that they wanted a wider range of t-shirt styles and colors (the old penguin design was only available on red "unisex" shirts)

There's no consensus on which design(s) we'd use for bulk screen printing, so for now we're experimenting with different designs

There was a t-shirt design competition last year which made it clear that our students love rainbows 🌈… and those work quite well with Zazzle's digital printing process (bulk screen printing is best with a small number of colors)
Longer-term we also hope to have a bulk screen-printed design that's suitable to sell to the wider community in the Castro and beyond, for school fundraising. 
Contact swag@harveymilk.com with any questions or feedback, or if you have expertise in this area (design, printing, etc) and would like to help.